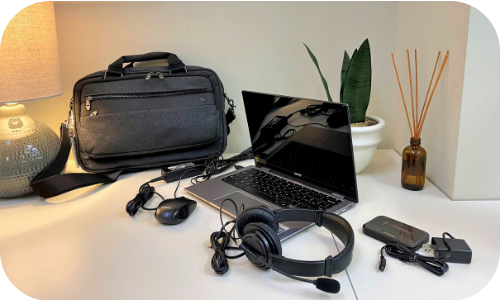 **COMING SOON**
DO YOU NEED TO BORROW A CHROMEBOOK LAPTOP OR WI-FI HOTSPOT DEVICE?
The Alhambra Library offers Chromebook Laptop and Wi-Fi Hotspot Checkouts for free!
A Chromebook functions like a laptop and runs on the Google operating system, Chrome OS. It has a cloud based storage and built-in Google apps. A Wi-Fi hotspot is a mobile pocket-sized device. It uses Wi-Fi to connect up to 15 devices to the internet without having to plug into anything. Examples of devices that can be used on a Wi-Fi hotspot are, Chromebooks, smartphones, iPads, tablets etc.
CHROMEBOOK OR HOTSPOT CHECKOUT REQUIREMENTS
In order to checkout a Chromebook / Hotspot kit patrons must:
Provide a Driver's License or Government issued ID
Have a valid/good standing full access Alhambra Library card
Have a Google Account (for Chromebook Checkout)
Be 18 years or older
Sign a User Agreement Form

CHECKOUT LOAN PERIOD
The checkout period is 3 weeks for each kit. Patrons are allowed one 3-week renewal if no one has requested the kit.
 
HOW TO BORROW A CHROMEBOOK OR HOTSPOT KIT
Go to the Circulation Desk to check for device availability. When you pick up a Chromebook or Hotspot kit, you will be required to provide a valid/good standing full access Alhambra Library card and sign a User Agreement form that will be filed until the device is returned and examined for good condition.
HOW TO RETURN A CHROMEBOOK OR HOTSPOT KIT
Chromebook or Hotspot kits must be returned IN-PERSON during open business hours at the Circulation Desk and handed to a staff member. Devices may NOT be returned to the drop-boxes.
There are 3 types of device kits available for checkout:
A CHROMEBOOK BUNDLE KIT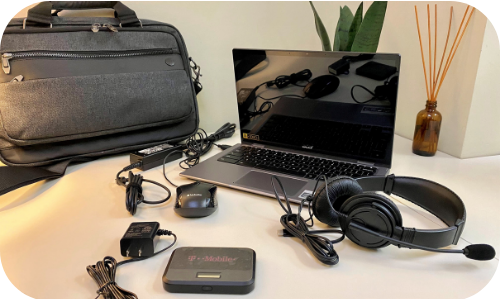 A Chromebook Bundle Kit includes:
Chromebook & Charger
Hotspot & Charger
Mouse
Headphones
Laptop Bag
A CHROMEBOOK ONLY KIT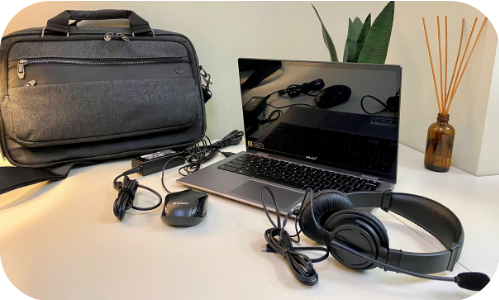 A Chromebook Only Kit includes:
Chromebook & Charger
Mouse
Headphones
Laptop Bag
A HOTSPOT ONLY KIT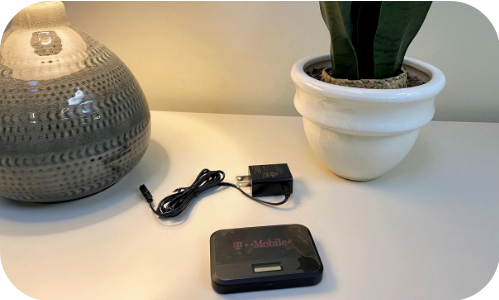 A Hotspot Only Kit includes: