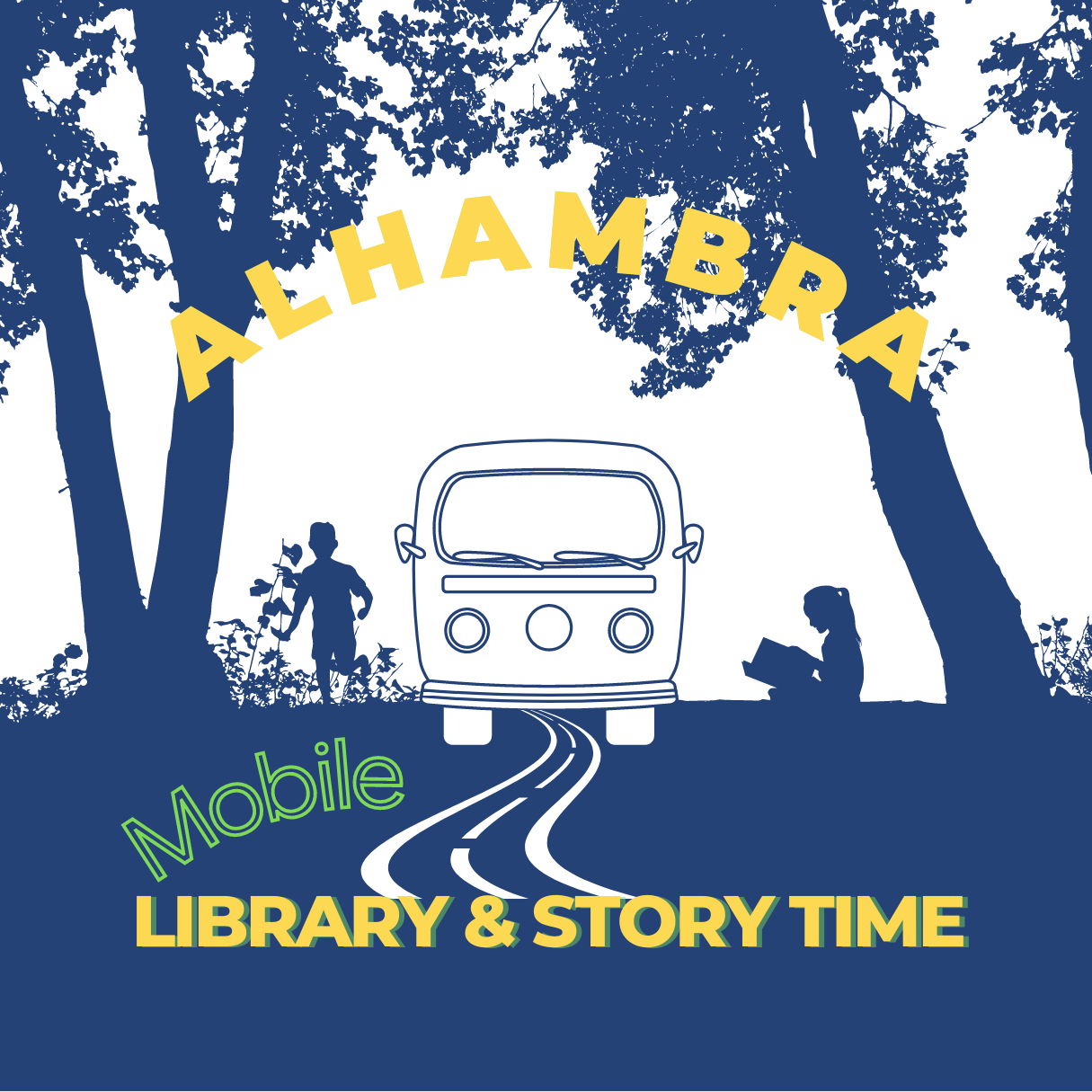 The Tales of Alhambra Mobile Library & Story Time will be at a park near you this Spring. Check out a book, register for a library card, enjoy a story time or make a craft, and learn what the library has to offer. 
阿罕布拉移動圖書館和故事時間將在您附近的公園舉行。查看一本書,註冊一張借書證,享受故事時間,並了解圖書館提供的服務。
La biblioteca móvil Tales of Alhambra estará en un parque cerca de usted esta primavera. Saque un libro, regístrese para obtener una tarjeta de la biblioteca, disfrute de un cuento o haga una manualidad, y aprenda lo que la biblioteca ofrece.
Dates / 日期 / Fechas:
Events take place from 2:30pm - 4pm unless otherwise noted.
除非另有說明,否則活動時間為下午 2:30 - 4。
Las actividades son de 2:30pm a 4pm, a menos que se indique lo contrario.