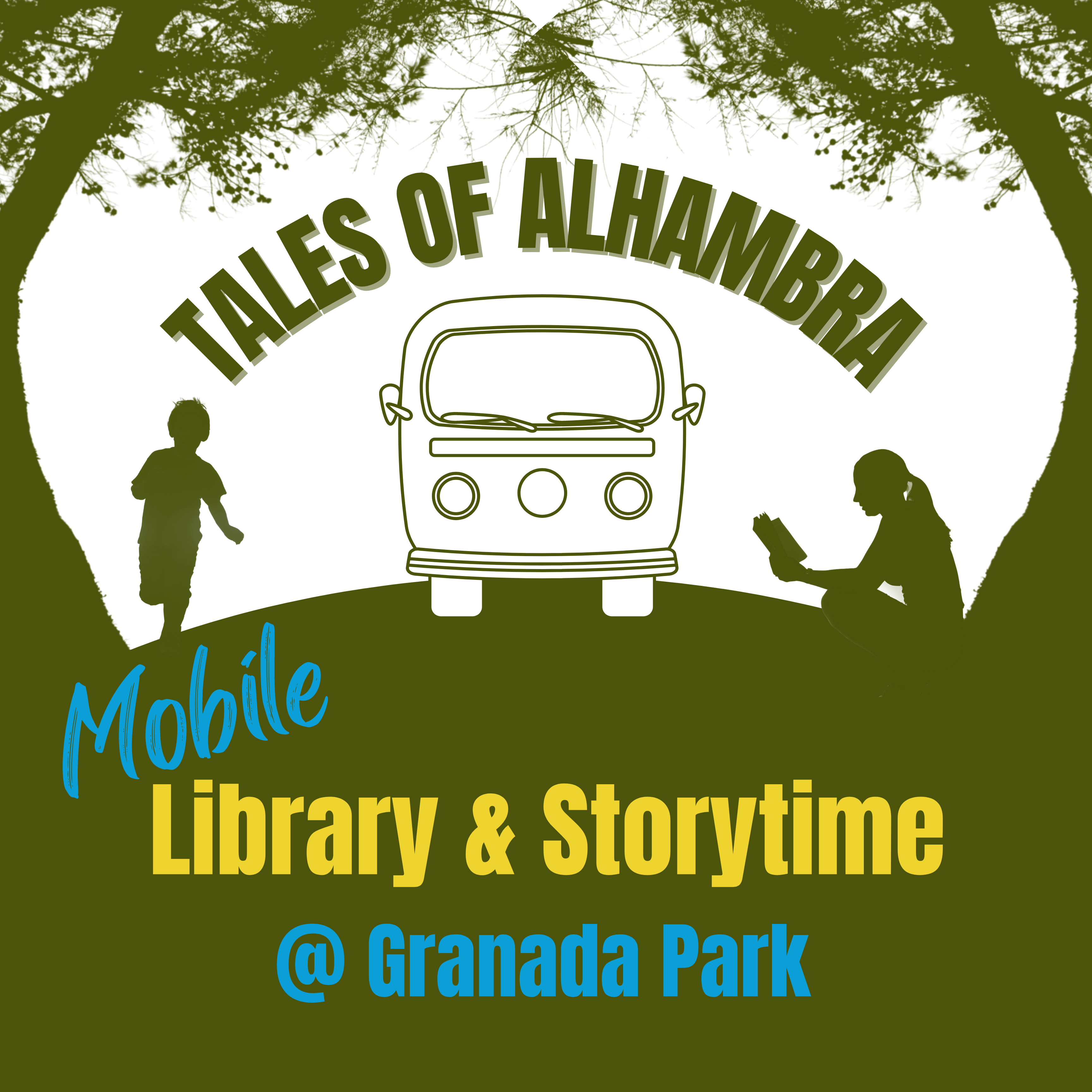 The Tales of Alhambra Mobile Library will be making regular visits to Granada Park this fall and winter. 
Each 1st and 3rd Thursday of the month, visit the mobile library to enjoy a story time, check out books, and apply for library cards.
Location: Granada Park at the corner of S Palm Ave and Montezuma Ave, near the playground.
Mobile Library visit from 2:00 - 4:00 pm.
Story time from 2:30 - 3:00 pm.
No registration required.