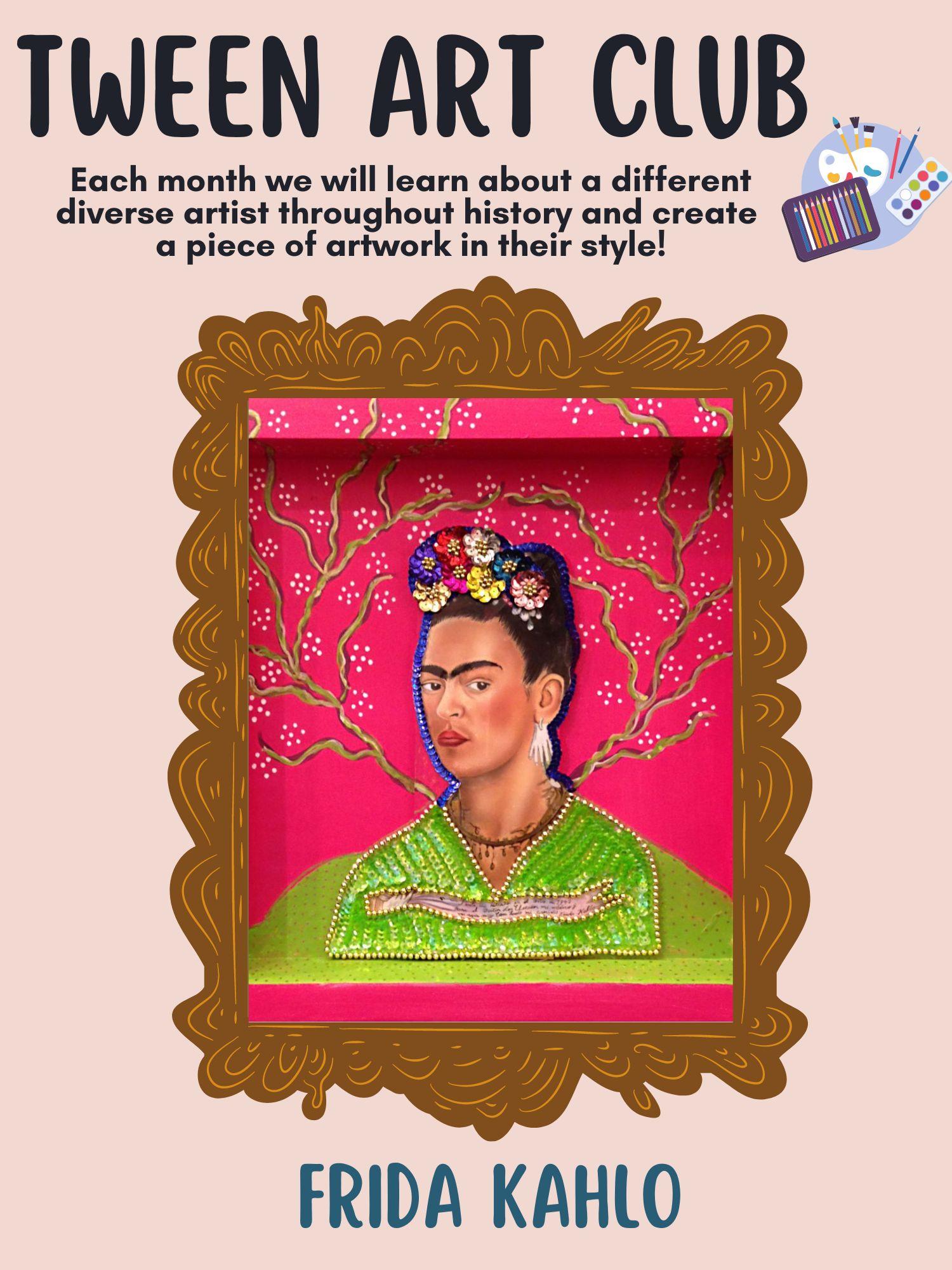 Tween art club will focus on diverse artists throughout history. Each month learn about a different artist, their background, and do a project in their style! 
This month come learn about Frida Kahlo! We will create a shadow box in her unique style. 
Registration is required due to limited supplies, for ages 7-12.
Event Location
Learning Center